In 1998, Kellyn Kidwell started college at Central Piedmont Community College with the financial support of several scholarships aimed at assisting teenage parents achieve degrees in higher education. In 2002, Kellyn earned a Political Science degree from the University of North Carolina at Charlotte. Thereafter, she earned a Juris Doctorate from North Carolina Central University School of Law. ​Following law school, Kellyn was admitted to practice law by both the State Bar of Florida and the State Bar of Georgia.
Since starting her legal career in 2002, Kellyn has been passionate about helping her community through public service. While attending law school, Kellyn was appointed to serve as a Child Advocate for the North Carolina Guardian Ad Litem Program. In 2004, Kellyn was awarded the Martin Luther King Jr. Fellowship by the Legal Aid Society of North Carolina, where she represented victims of domestic violence and human trafficking. During her final year of law school, Kellyn interned at the Public Defender's Office for Hillsborough, North Carolina, where she represented indigent defendants in traffic and criminal matters.
Immediately following law school, Kellyn was hired by Legal Services of Greater Miami to work as a Staff Attorney; there, she represented indigent clients in landlord-tenant and other housing related lawsuits.
Thereafter, Kellyn worked for the Georgia Department of Labor as an administrative law judge and trainer. She was promoted to supervise staff as a Senior Regional Administrative Hearing Officer after just two short years of service. During her tenure with the Georgia Department of Labor, Kellyn presided over thousands of unemployment appeal hearings and trained legal staff on topics related to employment security law, evidence, legal writing and professionalism. This experience fueled Kellyn's desire to open a boutique law firm that helped small businesses and employees handle labor related disputes, as well as draft and edit legal business documents.
Following a brief stint as a solo-practitioner, Kellyn worked as an Assistant Solicitor for the City of Atlanta by prosecuting traffic and criminal matters brought before the Municipal Court.
Currently, Kellyn works for the Paulding County Juvenile Court System, where she represents parents in child dependency hearings. Kellyn's mission is to help keep families together by providing them with practical and passionate legal counsel in areas that have the most profound impact on familial stability. From juvenile court proceedings, to unemployment appeals, to criminal or traffic defense, or simply small business counsel, Kellyn is committed to helping.
When Kellyn is not working, she enjoys playing video games and making crafts with her three children, listening to the Grammar Girl podcast, or making homemade movies for her family and friends. One day soon, Kellyn hopes to start a blog that will be dedicated to supporting and encouraging parents.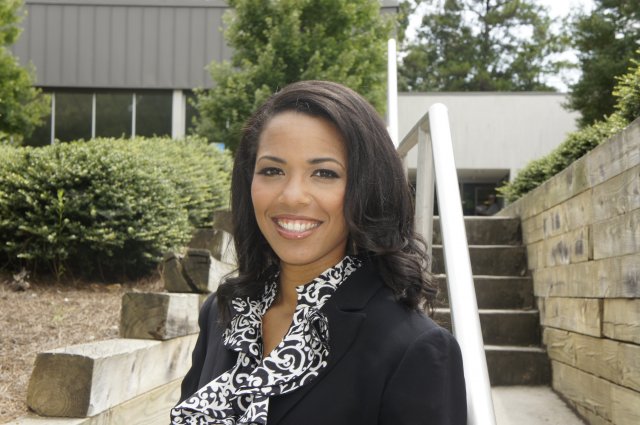 "I've worked as an attorney for over 10 years, but I've been a parent for nearly 20. My experience as a parent has been one of the most important and rewarding parts of my life. It has stretched me to be a better person and inspired me to work in Juvenile Justice."
​Kellyn Kidwell
"I would like to give a rave review to attorney Kidwell for the great service she provided me during my unemployment hearing. She was very knowledgeable and really professional during my hearing. And yes she won my case. I would recommend attorney Kidwell for your case. She's awesome. Great attorney!"
Anita T.
"Kellyn Kidwell has been an absolute life saver. She has done due diligence and administered transactions which have proven to be crucial to the success of our company. We make no moves or final decision without her legal advice. We are proud to be represented by someone with such immense knowledge of the law."
Tannis H.
"Kellyn did an excellent job helping me with contracts for my small business. She was very prompt and professional, and I would highly recommend her to anyone looking for an attorney."
Samuel K.
"WOW! Thank you so much for your work on my resume. I LOVE IT!!! I KNOW a great company will hire me after seeing this thanks to your touch and expertise! Your work with this was PRICELESS for me!"
Sam C.
​